Sue Crissey Animal Nutrition Residency Fund – SCARF [updated 22 Dec 2022]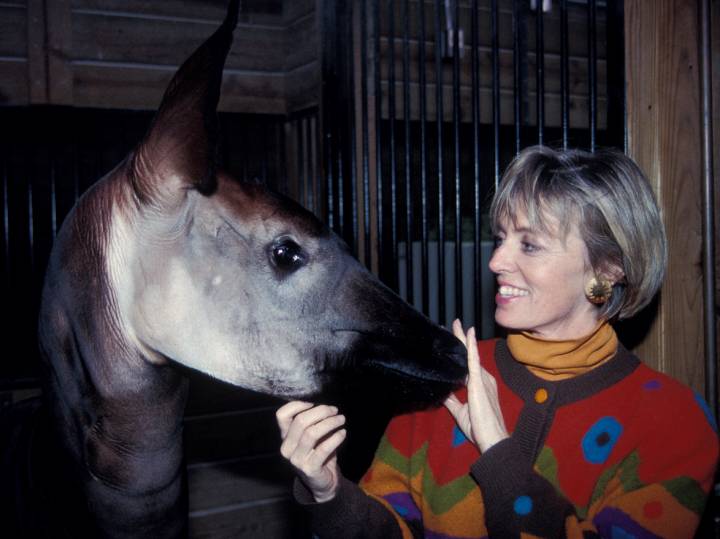 DONATE TO SCARF:
BACKGROUND:
Sue Crissey Animal Nutrition Residency Fund Proposal
Zoo and Wildlife Nutrition Foundation
December 2022
ZWNF Sue Crissey Animal Nutrition Residency Fund Grant – Pre-Proposal Request
The Zoo and Wildlife Nutrition Foundation is excited to announce a call for pre-proposals for the Sue Crissey Animal Nutrition Residency Grant. The purpose of the pre-proposal submission is:
Provide a review of the overall goals of the SCARF grant, the application process, and institutional requirements
Encourage institutions to contact ZWNF with questions about the grant or how their institution may qualify for the grant or how hiring a SCARF resident once they have completed their training can benefit their institution.
Determine the candidates meeting the general requirements, qualified to submit final proposals
SCARF GRANT
The Sue Crissey Animal Nutrition Residency Fund Grant (SCARF) is available to any AZA institution which meets the minimum requirements outlined below.  The grant is to support the training and development of the zoo nutrition professionals of tomorrow. These professionals will need both a strong educational background in animal nutrition as well as the skills required to manage a multifaceted nutrition program within AZA institutions.  The residency program is intended to give qualified candidates the opportunity to develop these skills prior to full employment within an AZA institution. The grant will provide $35,000/year for two years for a total of $70,000 to a host institution. The host institution will be required to fund additional costs, including benefits associated with those two years of employment and travel associated with cultivation of the resident specifically to the ZWNF/AZA Nutrition Advisory Group conference where they will need to present. Please be advised this is a training program and is not intended to provide a nutritionist to an institution without one.
The SCARF Grant is a competitive grant.  A panel representing the interests of the ZWNF, the NAG and the animal nutrition field will review all grant applications.  A grant award will be made to the institution demonstrating the best resources and ability to train a resident.  Institutions with members on the panel are not eligible to receive the grant.  The grant panel will comprise 3 ZWNF Board members, 1 NAG steering committee member appointed by the NAG steering committee, and 1 industry professional.
APPLICATION PROCESS
By January 9, 2023, please complete the proposal questionnaire below and return to Barbara Henry at barbara.henry at cincinnatizoo.org.
On January 31, 2023, based on the proposal questionnaire responses ZWNF will select institutions meeting requirements for full proposal submissions.
On February 1, 2023, ZWNF will contact institutions with status/provide feedback.
Those facilities eligible will be asked to submit a full grant application due 31 March 2023.
Interview process will commence after 1 April 2023.
Selection of awardee and follow up 1 June 2023.
At any point during this process please contact ZWNF via barbarahenry at cincinnatizoo.org with questions.
PREPOSAL QUESTIONAIRE: Minimum AZA Nutrition Program Requirements for consideration of Grant Application:
Are you an AZA accredited facility?
Do you have an established Nutrition Program (3 years minimum)?
Do you have a full-time nutrition program professional responsible for ongoing and maintenance of the program evidenced by: a proven track record of training and education of zoo nutrition professionals, full active membership in the NAG and significant demonstrated experience as a full time zoo nutritionist directing a comprehensive program that includes diet formulation, clinical nutrition, nutrition research, and lab analysis?