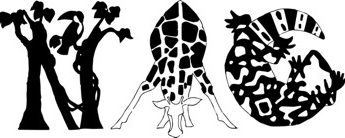 http://nagonline.net/wp-content/uploads/2014/11/cropped-naglogo-350.jpg

We are happy to announce that the 2023 ZWNF/NAG Conference on Zoo and Wildlife Nutrition is going to be held in Nashville, TN between 17-20 September 2023 in conjunction AAZV.
We are in the process of developing the scientific program for the meeting. If you are interested in helping out with that, or any other aspect of conference planning, do not hesitate to reach out to Mike Maslanka (Conference Chair).
The tentative general schedule for the meeting will be:
Sunday (17): Workshop and Icebreaker
Monday (18): Joint opening and sessions
Tuesday (19): Sessions in AM with Zoo Day in PM
Wednesday (20): Sessions and Closing Banquet
Details about registration, hotel accommodations, etc will be forthcoming in this website location and on the NAG Notes listserve.
(updated 21 March 2023)