2015 NAG Conference on Zoo and Wildlife Nutrition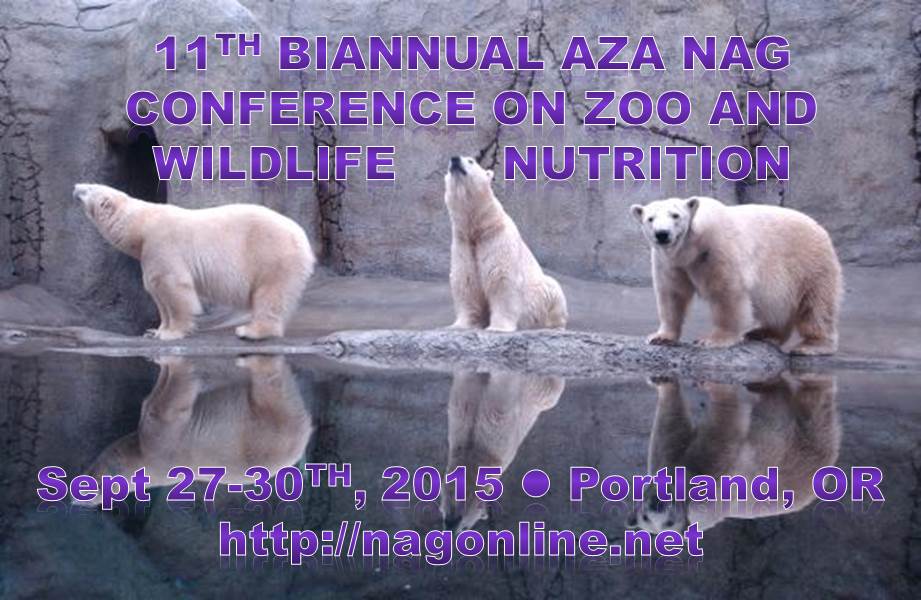 [standout-css3-button href='http://nagonline.net/2015-conference-registration/' cssclass='nagonlinevariablewidth']Register[/standout-css3-button][standout-css3-button href='http://nagonline.net/2015-abstract-submission/' cssclass='nagonlinevariablewidth']Submit Abstract[/standout-css3-button][standout-css3-button href='http://nagonline.net/?p=3071′ cssclass='nagonlinevariablewidth']Hotel Info[/standout-css3-button]
Come visit us in the Land of Weird, Portland, Oregon, as we discuss the diets of all the Weird Animals of the World.
Portland is the home to the Oregon Zoo, which has been undergoing several updates thanks to a $125 million dollar Bond Measure passed by the voters. Some of the new additions you will get to experience and tour are the new Veterinary Medical Center, the new Condors of the Columbia Exhibit, and just in time for the Conference our new Elephant Lands exhibit including our new Elephant Building & Forest Hall, which will form one of the world's largest indoor elephant facilities.
In Portland, there are many things to do that include visiting our International Rose Test Garden, the Japanese and Chinese Gardens, the many waterfalls and nature parks, the downtown Markets, Food Carts, the largest independent bookstore Powell's Books, and our Art, Science, or Children's Museums. It promises to be a good time. We look forward to seeing you there.
Additional details will be posted here as they become known. Please contact Matt Brooks with any questions.
Schedule
[stextbox id="info" caption="Update!" collapsing="false" collapsed="false" bcolor="33AD5C" bgcolor="D7FFD1″ cbgcolor="33AD5C" bgcolorto="D7FFD1″ cbgcolorto="33AD5C"]Click here for 
Detailed schedule with speaker times
[/stextbox]
Sat, Sept. 26th

Registration
NAG Steering Committee meeting

Sun, Sept. 27th (Conference begins)
Mon, Sept. 28th

Scientific session in AM
Scientific session in PM
SCARF Benefit in Evening

Tue, Sept. 29th

Scientific session in AM
Zoo Day in PM

Wed, Sept. 30th

Scientific session in AM (Joint session with AAZV from 8 – 9:45 am)
Scientific session in PM
Members meeting & banquet in evening
[standout-css3-button href='http://nagonline.net/2015-conference-registration/' cssclass='nagonlinevariablewidth']Register[/standout-css3-button][standout-css3-button href='http://nagonline.net/2015-abstract-submission/' cssclass='nagonlinevariablewidth']Submit Abstract[/standout-css3-button][standout-css3-button href='http://nagonline.net/?p=3071′ cssclass='nagonlinevariablewidth']Hotel Info[/standout-css3-button]