Roy McClements Student/Keeper Competition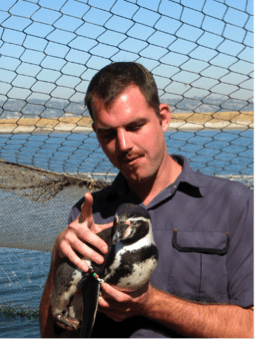 The ZWNF Roy McClements Student / Keeper Competition
The Zoo and Wildlife Nutrition Foundation (ZWNF) is a non-profit organization established for the purpose of:
contributing expertise and providing funds to support zoo and wildlife nutrition programs worldwide,
furthering the science of zoo nutrition,
facilitating the dissemination of nutrition knowledge, and
developing the next generation of zoo nutrition leaders
Roy McClements, PhD. was dedicated to improving the care of captive animals and contributing to their conservation by incorporating science into their management.  A true comparative nutritionist, but also a multidisciplinary scientist, his work encompassed nutrition and reproductive success in penguins and Attwater's prairie chickens, body condition scoring in Asian elephants, supplementing insects and a multidisciplinary project incorporating genetics, large herd health and management, and land resource sustainability. Roy inspired many students not only teaching at the University of Sydney and Tarleton State as a faculty member, but also through his interactions at zoo events and nutrition conferences.  As a tribute to Roy, and his dedication to students, the ZWNF/Nutrition Advisory Group has named the student paper competition in his honor.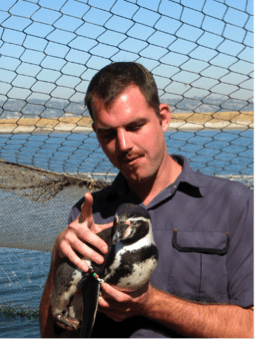 The ZWNF Roy McClements Student / Keeper Competition is designed to recognize excellence in oral and written nutrition presentations at the ZWNF/Nutrition Advisory Group Conference. Awards for the top one to three presentations in each category will be made, and awards up to $800 will be provided (award number and value dependent on number of applicants) at the NAG conference banquet.
Requirements:
Full paper submission to the ZWNF/NAG conference

Applicant may choose to have full paper or abstract only published in conference proceedings, but full paper is required for consideration and will be used during the evaluation process

Oral or poster presentation at the ZWNF/NAG conference
Must be either a current student pursuing a degree, or a keeper or zoo staff member in non-leadership position
To apply, submit a paper for the annual ZWNF/NAG conference. The deadline for submission for the 2017 biannual conference is June 23, 2017. During the submission process, choose the option to be considered for this award. In the "Comments" section, please detail your position (e.g., student, keeper, staff member) to confirm eligibility.
Evaluation Criteria:
Proposals will be evaluated by members or designees of ZWNF and AZA NAG. Anyone related to, or a supervisor of an applicant, will be excluded from the selection process. Evaluation rubric is available upon request, by emailing Dr. Brian Rude: Rude@ads.msstate.edu.