Mazuri Technical Associate Position Opening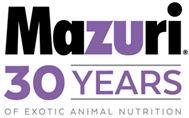 Imagine what you can do at Land O'Lakes. Our growth relies on extraordinary talent and boundless thinkers who are always looking for a better way and believe anything is possible. Like you, innovation and technology drive us.  At Land O'Lakes, you will also be part of a community with creative doers and dreamers, who want to make a difference. We work together combining our global perspective and direct access to the source to create practical, new solutions to meet agriculture's toughest challenges.  Join the team at any Land O'Lakes location or with one of our retail-owners and you'll sense the optimism, honesty and innovation that goes into everything we do. Together, we strive to feed human progress.
Job Posting Title:  Mazuri Technical Associate
Job Description: The successful candidate will provide technical support to the Mazuri® R&D team, Sales, Marketing, Manufacturing, Quality, and Customer Service teams to support growth in the Mazuri® business unit.  Accelerate go-to-market of Mazuri® products and sales and marketing support materials within the Land O'Lakes® and Purina® business structure by providing focus and efficiency.
 Specific responsibilities include:
 Support and assist the Mazuri® Technical Team
•    Product set up and formulation
•    Regulatory support for domestic & international sales
•    Coordinate documents with international team and/or distributors
•    Product specification sheet development, maintenance and updates.
•    Work with labeling team to create and maintain proper labels for Mazuri® domestic and international products.
•    Assist Mazuri® R&D team in development of new diets.
•    May assist in project management with research trials with technical team, sales, customers, or other research partners
•    May assist in researching and resolving quality complaints.
•    May assist the Exotic Animal business team to respond to external inquiries from sales, retailers, customers or consumers.
•    Assist with the creation of sales training materials.
•    Coordinate Internal legal and regulatory review
•    Develop or work with others on the team to create marketing and sales technical support material
•    May help in the acceleration of go-to-market strategies with focus on Richmond Advanced Nutrition Center and International
•    Remain current on exotic animal industry trends and knowledge.
Requirements
Master's degree preferred, or Bachelor's degree with complimentary experience with animal nutrition.  Preference will be given to candidates with experience with exotic animals.
Travel is required at times in this position.  The amount of travel will be dependent on the customer base served and amount of direct customer contact required and may grow over time as the candidate grows in the position, but this position would be a lower travel required position.  Travel may average 0 – 25%.
Competencies & Other Skills
Required:
Strong technical skills and understanding of animal nutrition.
Strong interpersonal and communication, public speaking and technical writing skills.
Must be capable of providing scientific and research data, regarding nutrition and animal management, in sales environments.
Must be able to inspire confidence in product performance with creativity and conviction in product-line knowledge.
Demonstrated ability to develop and leverage collaborative relationships.
Ability to effectively work as a part of a team and possess excellent team building skills.
Uncompromising integrity.
Preferred: 
Excellent problem solving skills. Strong communication, planning & organizational skills.
Strong computer skills to support critical software tools that support product sales.
Experience and understanding in one or more of the species within the exotic animal industry and the versatility to be able to work well with multiple segments of the industry.
Previous feed business experience in technical sales and marketing support.
Experience raising animals.
To apply, enter this address –  https://landolakes.wd1.myworkdayjobs.com/LandOLakes/job/Virtual-USA/Mazuri-Technical-Associate_R-8990