Duane E. Ullrey, PhD (1928-2014)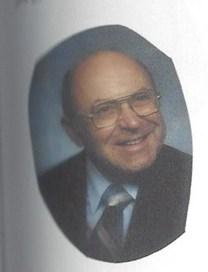 Duane E. Ullrey, a Michigan native and retired animal science professor at Michigan State University in East Lansing, died early Saturday, January 25, 2014, after a brief illness. He was 85. He was born on May 27, 1928, Niles Michigan, the first of three children of Ebon and Jennie (Knott) Ullrey. He attended a one-room school house, the Pucker Street School, and graduated from Niles High School in 1946. In addition to his daily chores, Duane loved collecting minerals and bird watching. However, it was the flock of homing pigeons that kept his interest, becoming an important part of his therapy after he was suddenly struck with polio at the age of 12.
After graduating from Michigan State University in 1950 with a degree in animal husbandry, Ullrey went on to earn a master's degree in animal pathology in 1951. He continued his graduate work in animal nutrition at the University of Illinois and earned his Ph.D. in 1954. Upon graduation he went to Oklahoma A&M University in Stillwater where he taught in the Department Physiology and Pharmacology. In 1954 Ullrey was hired as an assistant professor of animal nutrition at Michigan State University, becoming a full professor in 1968. He had a joint appointment in the Departments of Animal Science and Fisheries and Wildlife. He taught and conducted research in the nutrition of swine and white-tailed deer, ultimately developing a program in Comparative Animal Nutrition. Ullrey became a specialist in the trace mineral nutrition of animals and wrote book chapters, textbooks and hundreds of journal articles during his long career. He became a national and international expert on the trace element selenium and was sought after to serve on many academic and government committees. Ullrey was the recipient of numerous professional awards. He relished his role as a mentor, having supervised 34 graduate students and served on the graduate committees of over 140 students during his tenure at MSU.
He is an emeritus member of AAZV. He has been involved specifically in zoological animal nutrition for most of his professional life. Dr. Ullrey has had an immense impact on our profession, so much so, we have named an award after him, The Duane Ullrey award, of which he was the first recipient in 1999.
Funeral Services will be held at Gorsline Runciman Funeral Home 1730 East Grand River East Lansing, Michigan. Saturday, February 1, 2014 at 11:00 am with visitation with the family an hour prior.
The family requests that in lieu of flowers donations can be made to the Dr. Duane E. Ullrey Endowment for Graduate Education in Animal Science, at Michigan State University.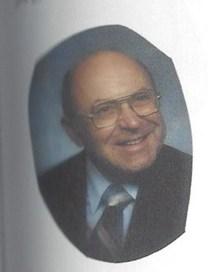 http://obits.dignitymemorial.com/dignity-memorial/obituary.aspx?n=Duane-Ullrey&lc=7224&pid=169356997&mid=5831553
Barbara
Barbara Henry, M.S.
Curator of Nutrition
Cincinnati Zoo & Botanical Garden