Job Opening: Director of Nutrition Services at Indy Zoo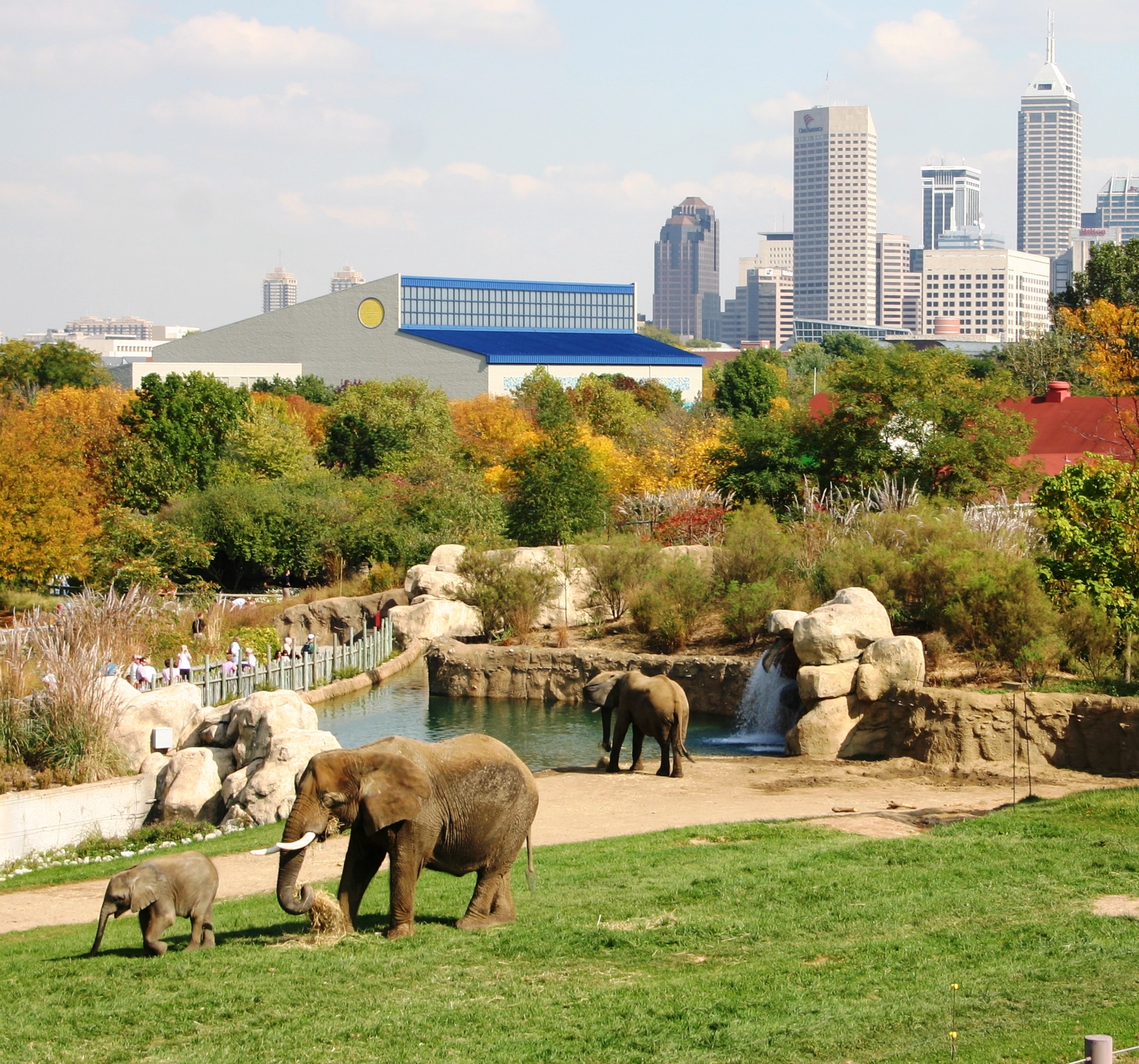 DThe Indianapolis Zoo is seeking a Director of Nutrition Services to head its Department of Nutrition Services. The charge of this department is to: 1) formulate specific diets for animals in the Zoo's collection; 2) develop and implement diagnostic procedures to ensure that diet formulations are achieving desired results; 3) conduct science-based research that addresses institutionally mandated priorities; 4) develop and implement food safety programs; 5) manage the purchasing, storage, preparation and dispersal of animal food.
Summary:
The Director of Nutrition Services is responsible for the development and management of the Department of Nutrition Services within the Veterinary Science Department and reports directly to the Vice President of Veterinary Science. The Indianapolis Zoo has a diverse collection of over 1,800 specimens including invertebrates, fish, amphibians, reptiles, birds, terrestrial and marine mammals.
The position collaboratively works with veterinary, curatorial and life sciences staff, volunteers and consultants. It is therefore imperative, that the Director of Nutrition Services has strong leadership, organizational, negotiation, teamwork, communication and motivational skills. The Director of Nutrition Services will be expected to maintain and reinforce a culture of continual improvement, while working within the constraints of a finite allocation of resources. The Director of Nutrition Services will be an active presence in the community in promoting the Zoo's mission, and in developing and strengthening alliances with other partners and vendors. This individual must project a professional appearance and conduct with strong written and verbal communication skills for both general and academic audiences.
Duties:
Essential
Health and Welfare of the Collection
Direct responsibility and accountability for developing, managing and implementing the nutrition program for the Zoo collection. Includes maintaining department procedures manual, monitoring diet consumption, diet formulation, and implementation.
The Director of Nutrition Services monitors the animal's response to prescribed diets by obtaining the following information from the husbandry staff: 1) Diet compliance (weight of individual feed items consumed compared to weight of feed items prescribed). 2) Body weight trends over time. 3) Comparison of those weights to the animals preferred target weight as established by the Director of Nutrition Services. Preferred target weights are established by visual or direct body score evaluations conducted by the Director of Nutrition Services or trained designate within the veterinary/nutrition department staff or husbandry staff. Nutritional profiles ordered and evaluated by the Director of Nutrition Services are also utilized to evaluate the nutritional health of the collection.
Works directly with the Veterinary and Curatorial staff to formulate diets that balance nutritional objectives, with husbandry and behavioral objectives. Has direct responsibility and accountability for approving all diets. Responsible for issuing a diet prescription sheet.
Participates in monthly clinical rounds with the Veterinarians, Curators and Area managers to monitor the effectiveness of prescribed diets and identify any nutritional diets.
Adjusts prescribed diets as required to ensure that nutrition, health and husbandry objectives are being met. Has direct responsibility and accountability for approving all changes to diets. Responsible for issuing a revised diet prescription sheet.
Review quarantine animal arrival form diet information and make recommendations for transitioning newly acquired animals to Indianapolis zoo diets.
Develop diets for approved animal acquisitions; information to be included in the Husbandry Protocols.
Provide current diet information to receiving institution for approved animal dispositions.
Responsible for the distribution of diets, monitors current and future availability of dietary items.
Responsible for developing and implementing food quality control programs.
Work directly with the Collections Department in the development and implementation of the browse program, and surveillance of the grounds and enclosures for toxic plants.
Initiate and collaborate with the staff veterinarians on clinical investigations as it relates to animal health and nutrition. Utilize annual pathology reports to direct efforts.
Has direct responsibility for advising the Vice President of Veterinary Science on nutrition issues that require investigation.
Has direct responsibility and accountability for following: Zoo Policies, Procedures and Protocols; and the Veterinary/Nutrition Department Operations Manual.
Science Programs
Participates in approved cooperative programs (e.g. TAG, SSP) as assigned.
Develops research proposals and submits them to the zoo's research committee for review and approval.
Will serve as principle investigator or collaborate with principle investigators on all nutrition research projects.
Participates in the review of research proposals as required.
Records, Permits and Licenses
Direct responsibility and accountability for maintaining accurate records and preparing reports as it relates to animal nutrition.
Direct responsibility and accountability for conducting all commissary operations in a manner that meets or exceed AZA and USDA requirements.
Remains current with pertinent regulations and standards (federal, state, industry, etc.) that may affect zoo programs, and provide recommendations for complying with relevant regulations.
Must be proficient in the use of ZIMS for animal record keeping.
Must maintain a valid motor vehicle operator license.
Maintain Food Safety and Fork Lift Certifications
The Nutritionist is directly responsible and accountable for supervising the Nutrition Department staff and handling all payroll issues according to Finance Department policies and procedures. Includes overseeing the Nutrition Department staff schedule.
The Nutritionist has responsibility and accountability for completing the Halogen appraisals for the Nutrition Center Area Manager.
Direct responsibility and accountability for discharging duties in a professional and courteous manner. Must work effectively as a member of the Collection Management Team, possess exceptional communication and interpersonal skills, as well as strong problem solving and decision-making skills.
Participate in the following meetings.
Weekly Collection Management Team meeting (CMT).
Monthly veterinary and nutrition department staff meeting.
Monthly biome clinical rounds.
Monthly veterinarian and nutritionist meeting.
Conducts interviews and responsible for working with Human Resources Department to select Nutrition Department staff and volunteers.
Supports the Zoo's mission of empowering people and communities, both locally and globally, to advance animal conservation.
Adheres to and promotes the ideals of the Zoo's Wild U program by:
Welcoming and engaging guests at all points of interaction;
Inspiring guests to want to learn more, care more, and become involved in saving wildlife and wild places;
Leading the pack in how to identify and implement tangible, memorable guest service;
Deliver exemplary guest service in pursuit of the Zoo's mission.
Professional Development
Attends the annual Nutrition Advisory Group (NAG) conference or similar continuing education meeting and workshops as required. Participates in additional conferences, workshops, seminars, NAG and AZA committees as approved by the Vice President of Veterinary Science.
Will be supported and encouraged to present papers at scientific meetings, publish findings in scientific journals and serve in an advisory capacity to SSP and TAG committees.
7. Safety and Security
The Director of Nutrition Services will inspect the commissary and biome diet preparation areas quarterly to ensure they meet zoo and regulatory standards for cleanliness and safety.
Responsible for ensuring the safety of all dietary items.
Has the authority and responsibility to act immediately on issues of safety or security as it relates to animals, visitors, and staff.
Responds to animal security issues immediately in accordance with the IZS Animal Escape policy as necessary.
Sanitation and Forklift Certification must be maintained.
Understands supports and enforces the IZS and Area lock protocol policies.
Understands supports and insures that staff will follow IZS and Area PPE (Personal Protection Equipment) policies.
On call 24 hours a day. Works weekends, holidays and overtime as required.
8. Finance
Develops and implements annual business plans, including a budget.
Responsible for bidding and selecting vendors for animal food purchases following the Zoo's purchasing guidelines, including a schedule of re-bidding for all vendors. Maintains fiscal responsibility. Partners with Finance as needed.
Responsible for maintaining and utilizing an inventory system for the Nutrition Center.
Oversees monthly inventory with the Nutrition Center Manager.
Proactively identifies trends and issues with the inventory as they arise.
9. Software and Technology Proficiency: Must be an intermediate user of Zootrition, ZIMS, Outlook, Word, Halogen staff appraisal program, ADP, Excel, Power Point and Microsoft Access (Keeper Daily Report, Proposed Animal Transactions and Animal Husbandry Protocols).
Experience: At least 4 years of full-time employment as a nutritionist in a zoological setting. Prior experience in zoo animal husbandry, supervisory experience, program and budget planning preferred. Must receive 11 hours/year continuing education as required by Professional Animal Sciences.
Education: Master's in Comparative Animal Nutrition required. PhD in Comparative Animal Nutrition strongly preferred.
The application deadline is February 8, 2019.
Compensation is commensurate with experience. Please include compensation requirement in your attached cover letter or enter it on the online application
The Zoo offers a competitive benefits package after 90 days of continuous employment, including generous Paid Time Off, Paid Holidays, 403B plan, Medical, dental, vision, and life insurance after 90 days of employment.
Interested candidates must apply on-line for this position at http://www.indianapoliszoo.com/contact/employment-and-volunteers/zoo-staff-employment
To help ensure receipt of your online application, it is recommended applicants use a computer running Windows XP or higher, with at least Internet Explorer 8, Google Chrome, or Safari.
In the "position desired" section of the application, please enter "Director of Nutrition Services'. Employment is contingent upon the successful completion of a pre-employment drug test, driving record check, and criminal history check. The Indianapolis Zoo is a Drug Free/Smoke Free/Child Safe Workplace and an Equal Opportunity Employer.