Job opening: Denver Zoo Nutritionist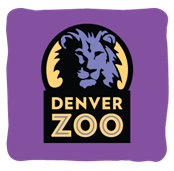 Deadline extended: March 20, 2018
Denver Zoo is a leader in animal care, wildlife conservation, education, and guest experience. We are passionate about our commitment to excellence in support of our mission to secure a better world for animals through human understanding. We provide extraordinary experiences every day for our animals and visitors and our core values of Protect, Honor, Innovate, Serve, Engage, and Empower are evident in everything we do.  We value the different strengths our staff bring to Denver Zoo. We expect our staff to embrace and to commit to our core behaviors for engagement: Passion, Respect, Innovation, Diversity, and Excellence.
Denver Zoo is seeking an animal Nutritionist to begin building a comprehensive nutrition program for our over 4,000 animal residents. This position will advance the mission of Denver Zoo by developing and managing the animal nutrition program to help ensure the highest level of animal care. Core responsibilities include the formulation and management of diets, nutritional records, diet changes, and diet review processes. As current immediate needs are met the selected person will then further the development of a comprehensive nutrition program that will eventually include research and development. The position will report to the Vice President for Veterinary Medicine and will provide oversight to the Nutrition Center.  The nutritionist will be a partner with the Animal Care and Veterinary Medicine teams in maintaining the health and well-being of Denver Zoo's animal collection with a specific role in understanding the effect and impact of diet on these animals. These teams will work together to develop nutrition program priorities, expectations, and work plans.  Strong teamwork along with excellent communication and presentation skills, verbally and written, are essential.
Qualifications:
Graduate degree in nutrition or a related field is required, with PhD preferred.
At least two years of experience working with nutritional issues with wildlife in managed care.
Excellent oral and written presentation skills.
Ability to communicate among and integrate into multiple departments and working groups and work within a highly collaborative environment.
Demonstrated leadership and supervisory abilities.
Research experience with evidence of peer-reviewed publication.
Competency in computer skills, including word processor, spreadsheets, Internet and networks, as well as nutritional analysis software.
Clear driving record.
Compensation and Benefits: 
This is a regular full-time position with excellent benefits, including complete medical/dental/vision coverage, 403(b) retirement plan, and a generous vacation package.
Completed applications must be submitted by January March 20, 2018
***APPLICANTS MUST SUBMIT A COVER LETTER WITH RESUME***
Denver Zoo reserves the right to close the position prior to the above date.
Denver Zoo is an Equal Opportunity Employer
Please apply through www.denverzoo.org