Nutritionist – Zoo Miami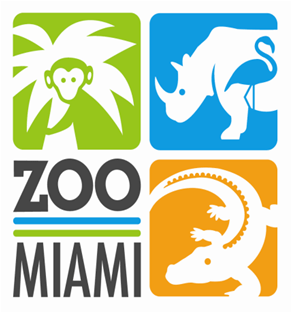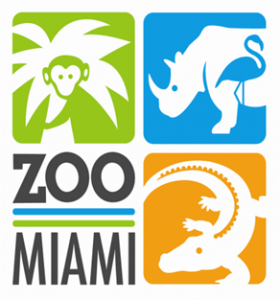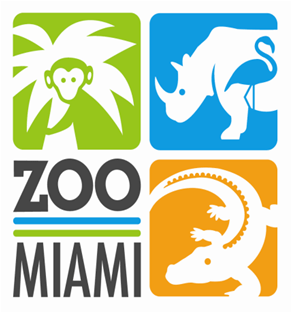 Zoo Miami is the largest and oldest zoological garden in Florida, and the only tropical zoo in the continental United States.  Today, Zoo Miami occupies almost 750 acres (340 developed), and is home to more than 3,000 animals representing over 500 different species in exhibits that are entirely cageless.  We are proud to be an active leader in many global wildlife and environmental conservation initiatives and are currently involved in over 36 projects taking place on six continents.  We are experiencing an exciting time of advancement that will focus on five strategic priorities: Animal Well Being- to ensure the highest level of animal care and welfare; Conservation and Stewardship- to become the leader in regional wildlife conservation and environmental stewardship; Guest Experience- to create a high value destination for family fun and learning; Financial Strength- to ensure long-term stability through sound business practices; and Performance Excellence- to establish an organizational culture of caring, collaboration, and engagement.  This is a great time to join our family and be a part of Zoo Miami's dynamic future.
Zoo Miami is currently seeking an exceptional individual to lead our Animal Nutrition program.  We are searching for a team-oriented candidate that will be approachable, engaging and passionate in leading and developing staff.
Summary: Responsibilities include working with the Animal Science management and Zoo Veterinarians in monitoring the health of the animal collection with respect to nutritional status and diet consumption. Responsible for assessment of the diet and nutritional needs of the animal collection, body condition scoring, nutrition screening panels, diet formulation, quality control, monitoring diet consumption and implementation.
Responsibilities/duties include, but are not limited to:
Responsible for developing, managing and implementing the nutrition program for the zoo collection including maintaining the department procedures manual, monitoring diet consumption, diet formulation, and implementation; annual review of the dietary husbandry protocols (including dietary behavioral enrichment items) to ensure nutritional adequacy of diets in regards to maintenance of health, breeding soundness, environmental enrichment and training.
 Responsible for approving all consumable items and diet changes; responsible for the distribution of diets, monitors current and future availability of dietary items; responsible for quality control testing for hay, fish, insect, meat (including whole prey items), grain, canned goods and produce.
Assists horticulturalists with the management and continued development of the browse program and surveillance of the grounds and enclosures for toxic plants.
Initiates and collaborates with the zoo veterinarians on clinical investigations and research projects as it relates to animal health and nutrition; responsible for advising the Senior Veterinarian on nutrition issues that require further investigation; will serve as point person on all nutrition research projects.
Feeds animals in accordance with nutritional and behavioral requirements as specified by curatorial and nutritional staff; administers medications; participates in capturing, crating and transporting animals; participates in approved scientific research and educational projects.
Responsible for maintaining accurate records and preparing reports as it relates to animal nutrition; responsible for conducting all commissary operations in a manner that meets or exceed AZA and USDA requirements; remains current with pertinent regulations and standards (federal, state, industry, etc) that may affect zoo programs, and provides recommendations for complying with relevant regulations.
Trains, coaches, mentors, and evaluates staff; provides ongoing, on the job training for Nutrition staff by providing written and oral constructive criticism and positive feedback to encourage professional development.
Works in collaboration with management staff to develop and implement training and coaching strategies that improve communication among internal staff.
Makes recommendations regarding hiring, discipline and promotion of subordinates; authorizes leave and overtime; evaluates and rates employee performance.
The successful candidate will have the ability to manage multiple and complex responsibilities at the same time; be timely and reliable in attendance and performance; and have the ability to work well with all levels of staff, volunteers, vendors and guests.
Minimum Qualifications: Bachelor's Degree.  Two years of experience working with nutritional issues for captive wildlife is required. Must be able to lift 40 pounds.
Preferred Qualifications: Advanced degree in animal nutrition and supervisory experience is highly preferred.
This is a full time salaried position with a salary range from $51,260.82 to $86,237.58 with excellent benefits as an employee of Miami-Dade County.
To apply for this position:  Qualified applicants must apply via the Miami-Dade County Human Resource website, http://www.miamidade.gov/humanresources/jobs.asp  and apply online using Job Opening 35598.
A cover letter and resume may also be forwarded to: Staci Otero, Zoo Personnel Manager, Staci.Otero@miamidade.gov .
Applications will be accepted until close of business on Wednesday, September 2, 2015.