Job Posting: Indianapolis Zoo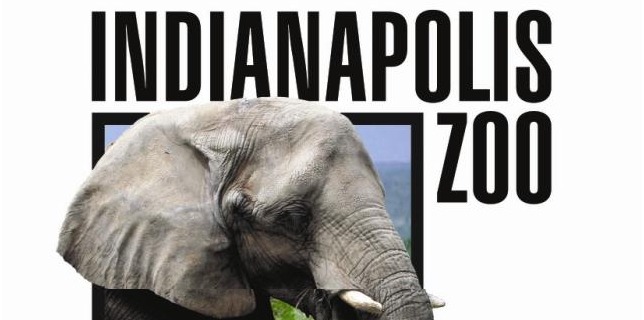 The department of Veterinary and Nutrition Services at the Indianapolis Zoo seeks qualified candidates for a full time Nutrition Center Area Manager. The Zoo's nutrition program is responsible for formulating specific diets for animals in the Zoo's collection, developing and implementing diagnostic procedures to ensure that diet formulations are achieving desired results, developing and implementing food safety programs, purchasing, storage, preparation and dispersal of animal food and conducting science-based research that addresses institutional priorities for a large and diverse collection of species utilized for public education, conservation, and display.
The Nutrition Center Area Manager reports to the Director of Nutrition Services and is responsible for operations management of the animal commissary including ordering, preparation and delivery of diets and supplies for all animal areas as required; supply item stocking and inventory, cleaning and sanitizing of food preparation and storage areas, and other related duties. This position supervises the nutrition center technician and volunteers.
The physical demands of the position include, but are not limited to exerting 50 pounds of force on a regular basis; kneeling, walking, crouching; frequently exposed to environmental conditions; will work in a freezer/cooler up to four hours a day; and possible occupational exposure (Category A employee) to human blood borne pathogens.
Two years previous experience performing food handling and warehouse activities in a zoo, aquarium or similar institution is desirable.
A Bachelor's degree in Biological Sciences or a closely related discipline is required.
Candidates must have the ability to perform the following tasks: Operate or learn to operate all Zoo vehicles fork lift and front end loader. Safely and efficiently operate all specialized food preparation and other equipment used to move and lift supplies including ovens, grinders, blenders, dishwashers, sharpeners, mixers, hand trucks, motorized pallets jacks and others. Exercise safe work habits in proximity of potentially dangerous animals and equipment. Record and deliver information, to explain procedures, to follow oral and written instructions, and otherwise communicate effectively and efficiently with co-workers and supervisor. Interact courteously and respectfully with supervisors, fellow employees, volunteers, our visitors, and the general public. Candidates must also have good observational skills, temperamentally suited to working with animals, competent computer skills and "intermediate" knowledge in Word, Excel, and Outlook programs.
 The Indianapolis Zoo offers a competitive total compensation package that includes medical, dental, vision, life, and short term disability; 403b plan; paid holidays, and paid time off.
Interested candidates must complete an on-line application. ONLY ON-LINE APPLICATIONS ARE ACCEPTED.
In the "Position Desired" section of the on-line application, please enter "Nutrition Center Area Manager".
Cover letters and resumes must be attached to the on line application.
Please indicate your salary requirements
Faxed, mailed, and delivered resumes will not be considered. PLEASE, NO PHONE CALLS.
Successfully passing pre-employment testing, including drug tests and criminal history checks is a condition of employment.
Applications must be received by January 30, 2015.
The Indianapolis Zoo is an EOE/ Drug Free/Smoke Free Work Environment.