Call for SCARF Training Institutional Applications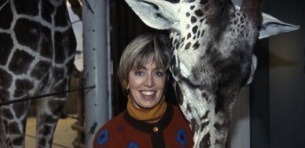 The Zoo and Nutrition Wildlife Foundation in conjunction with The Nutrition Advisory Group of the Association of Zoos and Aquariums (AZA) would like to announce the call for advance proposals for the Susan D. Crissey Animal Nutrition Residency Fund (SCARF).
In 2006, the Chicago Zoological Society in cooperation with the AZA Nutrition Advisory Group established the SCARF fund to acknowledge and honor the significant impact that Susan D. Crissey had on the field of zoo nutrition during her 15 years of service at Brookfield Zoo. The goal of the Fund is to support residencies in nutritional studies that will improve the welfare of animals in zoos and aquariums. Since its inception, there have been two residents that have completed the program, and this will be the third.
Requirements of the candidate include an advanced degree in nutrition and/or physiology from an accredited university and a professional commitment to becoming a zoo nutritionist. On site zoo experience is preferred.
Requirements for the institution awarded the residency include the ability to provide the basic features of a comprehensive nutrition program and the willingness to work with external institutions and organizations to fulfill the objectives outlined by the Nutrition Advisory Group. Guidelines for this program and the application/review process were developed by the Nutrition Advisory Group.
The advance proposals DO NOT require any financial investment by the institution at the time of proposal, but provide the NAG with an indication of interest and an application to evaluate.  Each institution application will be evaluated, and the NAG will provide feedback to the top three host institutions who apply.  The host institution can then leverage this initial evaluation and feedback to assemble the financial resources needed to support the residency (ultimately due, 31 Dec 2014).  Applications may be submitted electronically or via standard U.S. mail:  Barbara Henry, Cincinnati Zoo & Botanical Garden, 3400 Vine Street, Cincinnati, Ohio, 45220.
SCARFInstitutional ApplicationFINAL164.pdf
Please email the following people for more information and to submit your application.
Mike Maslanka: maslankam AT si.edu
Barbara Henry: barbara.henry AT cincinnatizoo.org.