Memphis Zoo seeks Nutritionist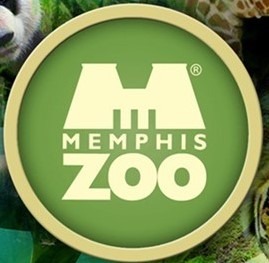 Memphis Zoo seeks Nutritionist
Memphis Zoo is seeking to hire an exceptional nutritionist to oversee all aspects of the zoo's Animal Nutrition Center.
Formulates, analyzes, and maintains balanced diets for a wide variety of over 400 species.  Participates in day to day operations of the commissary operation from inventory management and ordering to diet preparation and food service sanitation.
The Nutritionist reports to the Senior Veterinarian and will be responsible for supervising Nutrition Center staff ensuring accuracy, quality control, safe/proper work methods/techniques and compliance with all USDA and AZA standards.
 Qualifications:   
Master's degree in Animal Nutrition with an emphasis on wildlife and/or zoo animals.
Two years of experience in a Zoo Animal Nutrition Program preferably at an AZA accredited institution.  Managing/supervising preferred!
 Duties:  
Determines dietary/food supply needs based on the most current industry standards for the wide variety of species within the zoo.
Orders/maintains adequate quantities of all dietary items.
Facilitates analysis on dietary items (eg. forage, fish, etc.) on a regular basis.
Creates and maintains the Nutrition Center's annual budget.
Responsible for soliciting vendors which includes negotiating prices, purchasing products and keeping accurate records.
Receives and inspects deliveries for highest product quality.
Immediately addresses any issues with vendors and communicates issues as well as resolutions with appropriate staff.
Maintains a collaborative, transparent, and innovative rapport with nutrition team members, veterinary staff, animal care managers/staff, browse team manager, leadership team as well as other internal and external customers.
Conducts and participates in nutrition team meetings as well as cross departmental meetings.
Benefits include:
Continuing education (NAG, CNS) annually.
Extensive benefit package (details on memphiszoo.org\careers
Salary: 
$70,000 – $75,000
Link to apply: https://www.applicantpro.com/openings/memphiszoo/jobs/2564934-518403