Comparison of serum, liver, and dietary vitamin A (retinol) values to the presence of eyelid coloboma in snow leopards (Panther uncia)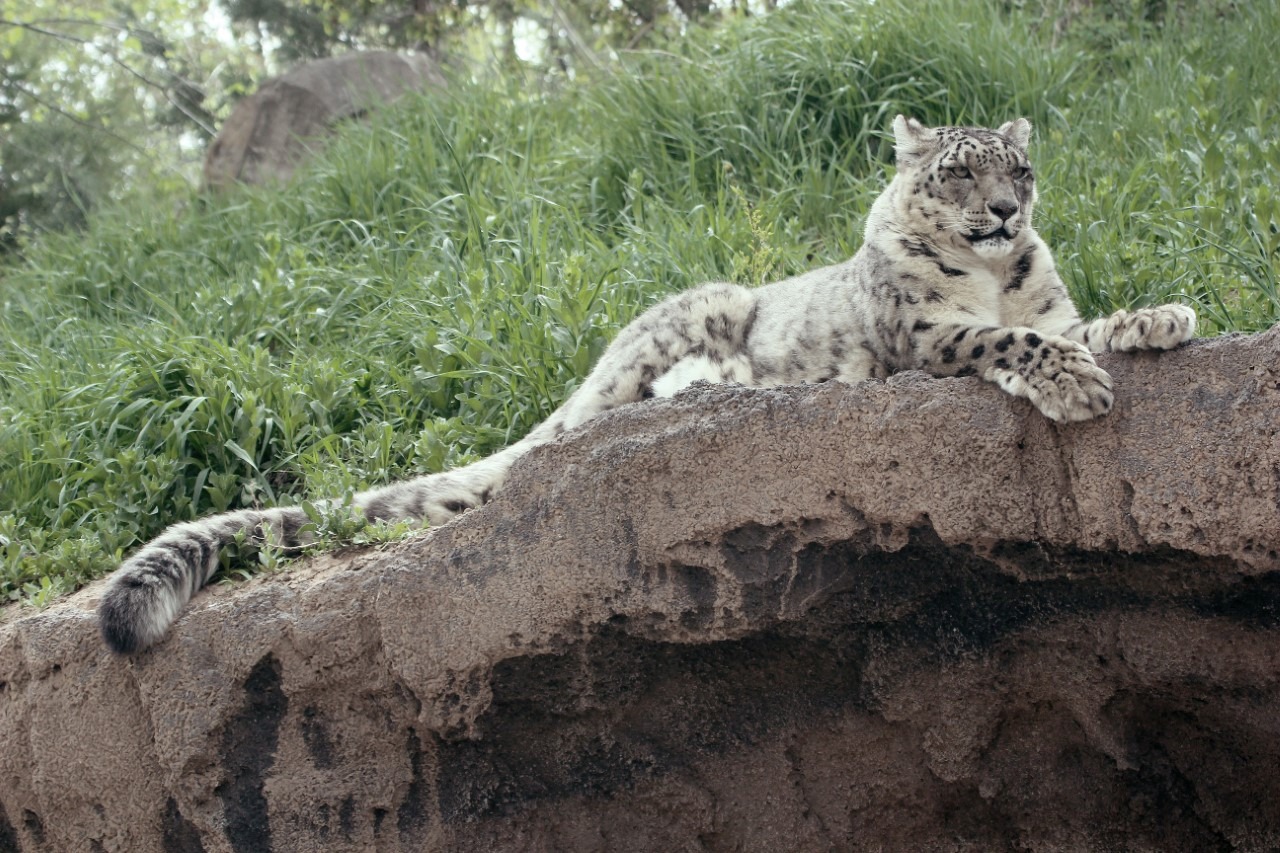 Citation
Carpenter NA, Olson H, and Pett MA. 2021. Comparison of serum, liver, and dietary vitamin A (retinol) values to the presence of eyelid coloboma in snow leopards (Panther uncia). In Brooks M, Koutsos E, and Henry B Eds. Proceedings of the Fourteenth Conference on Zoo and Wildlife Nutrition, Zoo and Wildlife Nutrition Foundation and AZA Nutrition Advisory Group, Virtual.
Abstract
Eyelid coloboma is defined as a congenital, non-trauma based, visible defect (agenesis, dysgenesis), in the skin and lid margin of the upper eyelid that is recognizable from early age in snow leopards (Panthera uncia). Although found in the domestic cat, the condition is rare in non-domestic felids and has only been reported in a Texas cougar (Felis concolor) and a cheetah (Acinonyx jubatus; Boucher et al., 2016; Cutler, 2002). Recent medical record review of the North American snow leopard studbook from 2000-2020 revealed a prevalence of this condition of 15% in this population.
The cause of these colobomas is unknown. This project was designed to investigate the concept of suboptimal systemic levels of vitamin A as a nutritional etiology by associating serum and liver retinol samples from snow leopards with the presence of coloboma. Samples (61 serum, 11 liver and eight food samples) were analyzed by HPLC with UV/DAD detection. Results confirm that vitamin A retinol can be identified in both the serum and liver of snow leopards. Statistical analysis (SPSS) does not support a correlation between serum/liver values of retinol and the presence of eyelid coloboma in this species. Further, eyelid coloboma is not a published clinical sign in felids with hyper- or hypo-vitaminosis A (Bartsch et al., 1975; Espadas et al., 2017; Freytag et al., 2003; Kaiser, 2014).

10_Carpenter.pdf
&nbsp &nbsp &nbsp380 KB